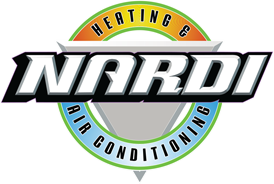 From first call to project completion, Nardi Heating & Air Conditioning is fully equipped to meet the unique heating and cooling demands of New Jersey homes and businesses in Somerset, Middlesex, Morris and Hunterdon Counties. Since 1990, we've been getting jobs done right on schedule, anticipating customer requirements, and providing the kind of ongoing support and maintenance that adds value to every dollar you spend with us.
When you choose Nardi, you're choosing estimators, designers and fabricators who use the latest computer-aided technologies, assuring you of the optimum systems for your needs. You're choosing top, continuously-trained mechanics and technicians who work diligently to get your heating and cooling systems installed and running precisely according to specifications. And, because we're the rare air conditioning company with our own in-house sheet metal shop, we can install top quality systems, as well as create custom-built solutions for any residential or commercial heating and air conditioning assignment.
Versatile. Knowledgeable. Dependable. Count on Nardi Heating & Air Conditioning to deliver exceptional results every time.